All of Acaramia's Ragdolls Cats are TICA registered and DNA tested for health and color.


The Boys of Acaramia
Bakerview Call Me Mousse is our main man.
He is a chocolate point mitted.
Super sweet boy who gives hugs and kisses!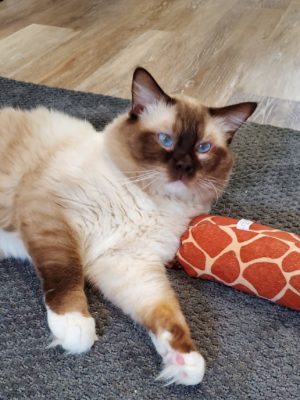 Cashmier Creme Brulee of Acaramia
Eli is a creme point and we are looking
forward to having a new flame line next season.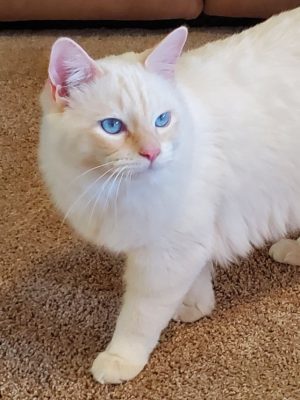 The Girls of Acaramia
Longfellow Elegance of Acaramia
"Miss Elle" is a seal lynx bicolor
Laid back and large, we adore her!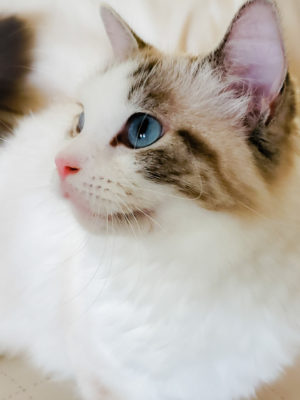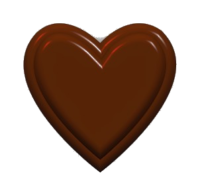 Acaramia Toffee
Sweet, sweet girl with a huge plush tail!
Toffee is a cinnamon sepia mitted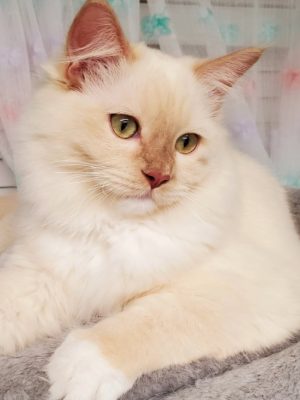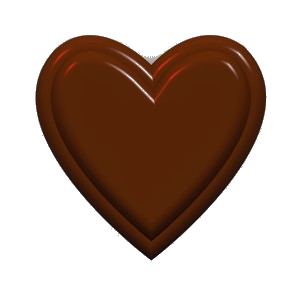 Young queens coming up!
Acaramia Huckleberry Lace
Blue lynx point bicolor
Daughter of Elegance and Mr. Reece
Lacey is a charmer and is also one
of THE most mischievous kittens we've
had in a long time. If there are shenanigans
going on you can bet she is involved
and we are loving every minute!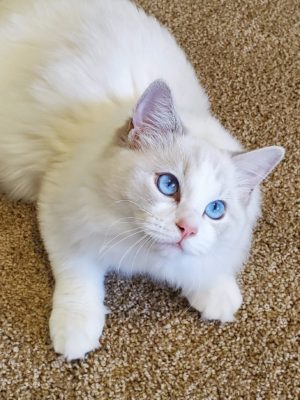 Acaramia Trufflina
Chocolate point
Truffles is a sweetie who has attached
herself to my hubby. Should I be jealous? 😉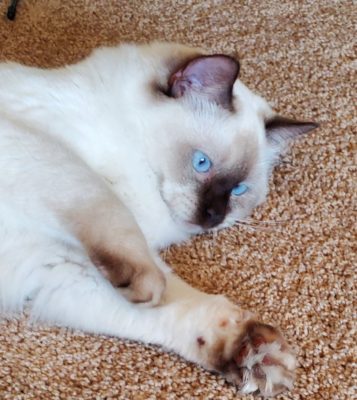 Coming soon!!!