Nursery News
Updated January 2019
Two litters are planned for Spring 2019
Taking reservations now!
If you are interested in adopting please email:
AcaramiaRagdollsofWV@aol.com
Be sure to check for the most recent pics on our Facebook page!
Ask about Delivery Options!


Babies are here!
This litter is reserved pending color availability.
Two girls and one boy
Chocoholics Delight!
                              Acaramia Finnley   (Mommy)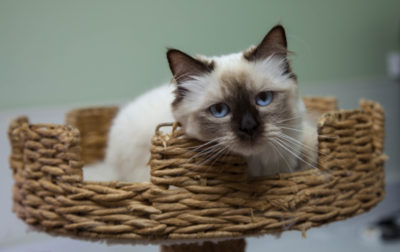 Second planned litter due late January 2019
Multi-colors and Minks!
Darcy (blue mink carrying cinnamon)
X
Reese (chocolate mink carrying cinnamon)
Colors possibilities
Seal, blue, chocolate, lilac, cinnamon in
point, mink, sepia and mitted!
Acaramia Miss Darcy (Mommy-to-be)