Nursery News
Updated October 2018
Autumn 2018 kittens are here!
Taking reservations now!
If you are interested in adopting please email:
AcaramiaRagdollsofWV@aol.com
Be sure to check for the most recent pics on our Facebook page! 
Ask about Delivery Options!

Flame Mink Mitted – Silas
Available for adoption
He's a little purr machine with Gorgeous pumpkin spice coloring!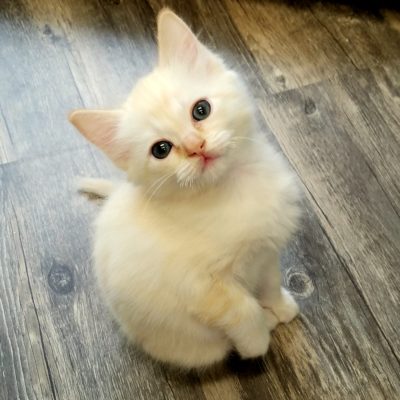 Chocolate Van Bicolor – Sully
Available for adoption!
So cute with one white ear and one chocolate!
He has a sweet expression and loves to cuddle!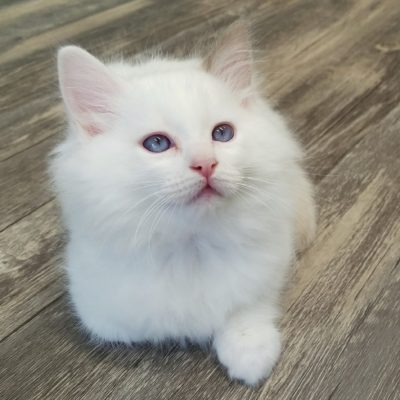 Seal Van Bicolor – Simon
Available for adoption!
This cute little guy is pure entertainment!
Loves to race you across the room.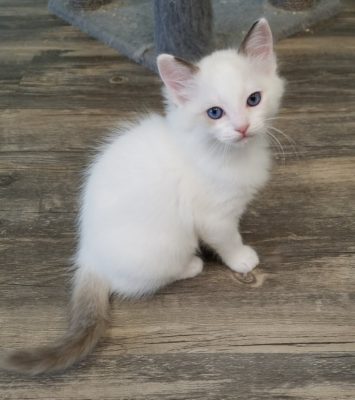 Reina (Seal point carrying cinnamon)
X
Reese (Chocolate mitted mink carrying cinnamon)
Three kittens are available at this time.
They will be ready near Christmas!
Seal Point male – available
Cinnamon Mink Mitted male – available
Chocolate Mink mitted female – available
Seal Mink Mitted female – adopted